News dropped this year that UK based Codemasters, who develop DiRT, will take over the WRC license from 2023. Kylotonn need to make the next few years count then, as they only have a couple more entries to make their mark with the franchise. This year's WRC 9 does just that, offering great visuals, a fun career management mode and some excellent driving action. WRC 9 might not be a masterpiece, but it certainly deserves some time in the spotlight. Here's my WRC 9 review.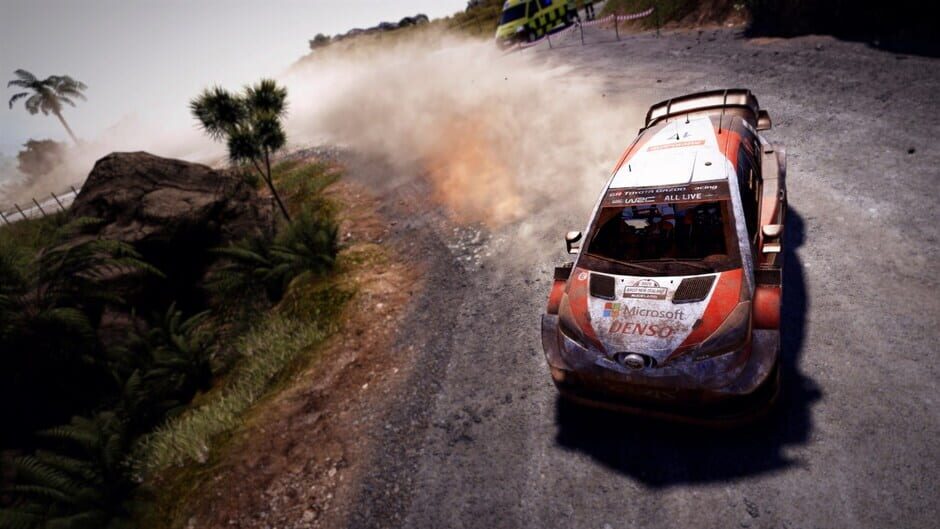 Realistic Rally
The driving is, of course, the most important aspect of any racing game and WRC 9 delivers. It's fun and frantic, and when I crashed I always found I was able to learn from my mistake and get better. The handling is responsive and adds to the tension of ripping through the narrow dirt tracks. Roaring through the unknown tracks, following your co-driver's every instruction is a thrill-ride, and feels amazing when you find yourself in complete harmony, taking every corner like a pro. The risk of barrelling off the track adds to that tension, making every race a nail-biting joy-ride.
The driving feels rather realistic, but you can tune the difficulty to be as realistic or forgiving as you want. If you want a challenge, you can simulate real vehicle damage. If you want to focus on speed rather than the condition of your tires, you can scale the difficulty and vehicle damage down. Either way, you'll need a lot of focus, because WRC 9's rally racing is a tense, thrilling experience.
Simple Controls
WRC 9 helped me realise that using automatic gear changes in racing games isn't effective. To excel, I now realise that manual is the only way to have full control over the car. WRC 9 made this transition very simple. Simply press A or X to move your gear up or down, and the car reacts very quickly. Everything else is as you'd expect, and that simplicity and responsiveness certainly helps make WRC 9 a joy for both rally veterans and newcomers alike.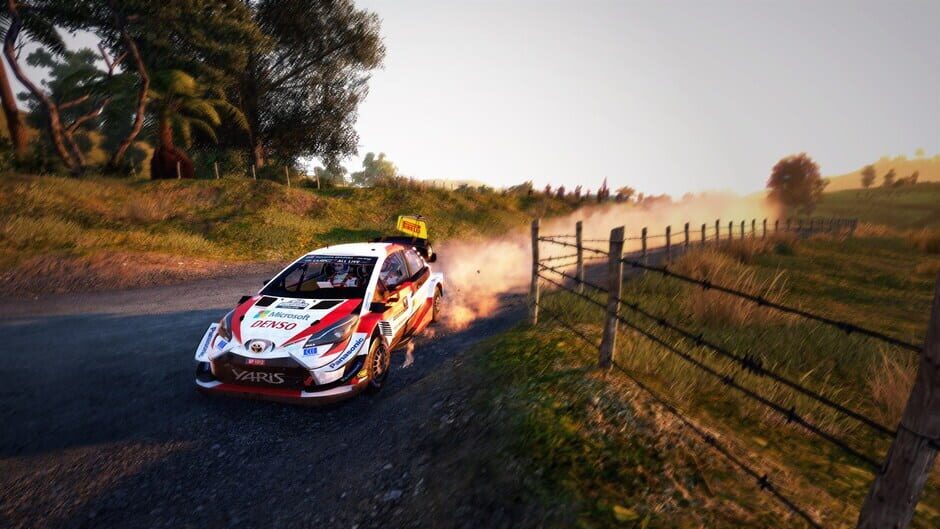 Variety is Key
WRC 9's career mode surprised me by always offering something fresh and engaging. The career mode plays out similar to Fifa – you'll hire a team of staff (engineers, meteorologists etc.) who'll have various affects on your races. To pay these, you need to perform well and earn good money. You'll have various seasonal objectives to meet to earn cash bonuses. You also have relationships with various manufacturers which will determine whether they offer you a contract or not next season. This management aspect is fairly simple, but the extra layer of depth is welcome. It gives you a lot of control – you can decide which events you do next and who's best for your team.
The different events are where the game shines. There are extreme conditions challenges to earn a big cash bonus, try-outs to get good reputation with a new manufacturer, challenges set by your current supporting manufacturers to increase your reputation with them further, training events and big exciting multi-race rallies. There's a lot of variety between these events, which made me want to keep playing for longer. Rather than just racing around similar courses, WRC 9 will have you precariously taking corners on the edge of a cliff one minute, and ripping through a muddy forest the next.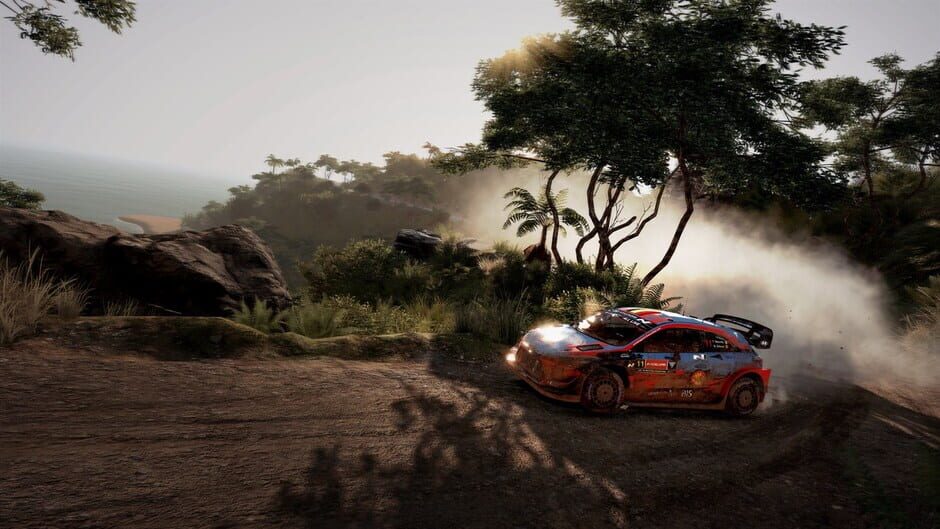 Various weather effects compliment this array of events, also keeping you on your toes. Sometimes, you'll race through snowy mountains, other times you'll be going at dangerous speeds through swampy marshes. It's always entertaining, and all this variety adds up to a fantastic rally sim that you'll want to keep coming back to.
No Tutorial
Having only dabbled in rally games before my time with WRC 9, I was certainly lacking some technical jargon. It was daunting suddenly having a co-driver shout all these barely understandable instructions at me. This could have been eased with a quick, simple tutorial explaining what all the technical terms mean. Unfortunately, WRC 9 completely misses that step, an oversight which left me scrabbling for help online. This barrier to entry is a huge shame, because many will find that complexity instantly confusing and won't care to do the research before they play. Games should be fun, a way to let everyone access exciting new worlds and activities. WRC 9 fails to welcome newcomers, and in doing so drastically missteps.
Non-Existent Online Community
In failing to welcome newcomers to the series, Kylotonn have also failed to nurture an active online community. Interested in seeing how multiplayer worked in WRC 9, I went to the join-a-lobby option, only to get a message saying 'no lobbies found'. That's a huge shame, because, as I said, the core gameplay is fantastic. Without a significant, passionate online community, I'm not sure WRC 9 has much longevity.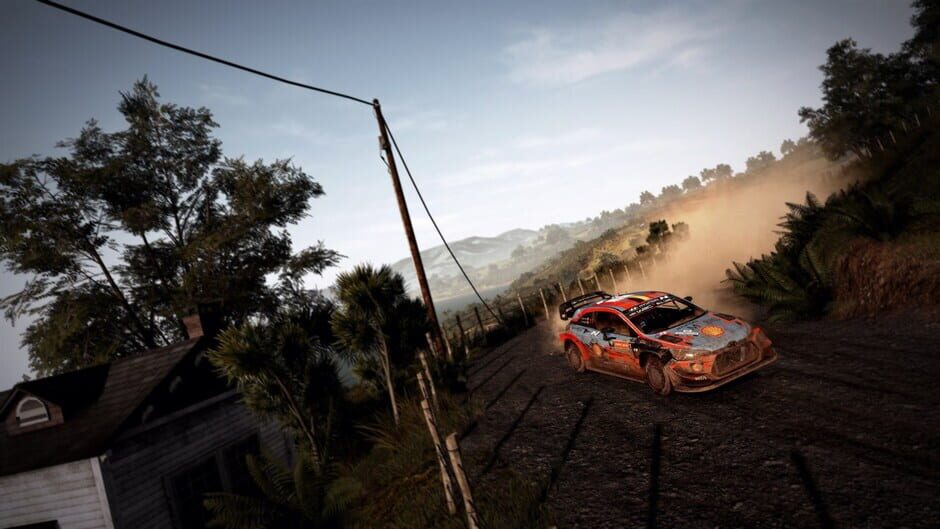 There are online leaderboards, allowing you to measure your abilities against others in the community. This is better than nothing – I'm certain some will love the opportunity to rise through the leaderboards and revel in the top spots. However the lack of incentive to jump online and directly compete with other players leaves the online space feeling rather lifeless.
Cultivating an online community takes time, but Kylotonn still have 3 years before the license transitions to Codemasters. In that time, they'll release two more instalments in the WRC franchise. With those games, they need to offer players a reason to jump into online sessions. Forza Motorsport offers rewards to buy new cars, Forza Horizon allows players to level up and gain bonuses. DiRT offers credits to buy new cars and garages in career mode, along with daily, weekly and monthly challenges for even bigger bonuses. These simple incentives are what WRC 9 needs, and sorely lacks.
Visuals and Audio
Visuals and audio are always vitally important to any racing game. They feed into the immersion and, if done well, will contribute to the thrilling excitement of each race. WRC 9 does not disappoint on this front. Every track is beautifully rendered, with the range of different weather effects all very realistic. Whether it's the large puddles of muddy water, snow covering the track and trees or the dry dirt flicking up behind your tires, every race is a visual delight. WRC 9 would've benefited from a photo mode on launch, but at least we can rest in the news that Kylotonn are hard at work on adding it post-launch.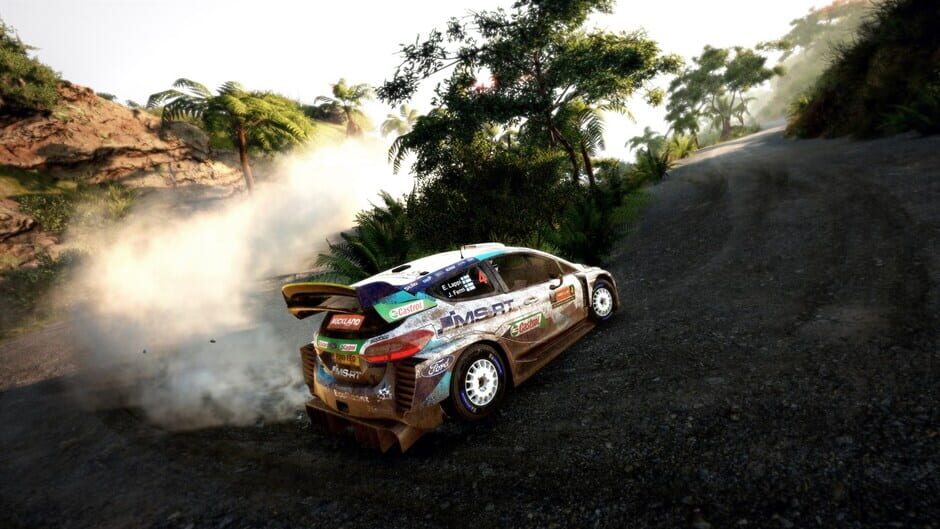 Audio is another factor that makes the rally game a constant joy to play. Hearing the car roar as you change through the gears is fantastic, and will be sure to delight all players. The excellent sound design extends further too. Every splash and crash sounds perfect, helping elevate WRC 9 to be one of the best rally games on the market.
WRC 9 Review Verdict
After a week of pouring time into WRC 9, I'm impressed by much of what it has to offer. The racing feels responsive and tense, and offers plenty of challenge. The controls make this game accessible, but the lack of tutorial will surely leave some players feeling left in the dirt. Kylotonn need to put time into making their latest entry in the WRC series easier to access for newcomers, as well as spending time cultivating an online community that is currently non-existent. However, there are few other negatives in my WRC 9 review. The visuals and audio help make the career mode an immersive rally sim that I can't put down. WRC 9 is varied, fresh and engaging and it deserves a spot as one of the top rally games on the market.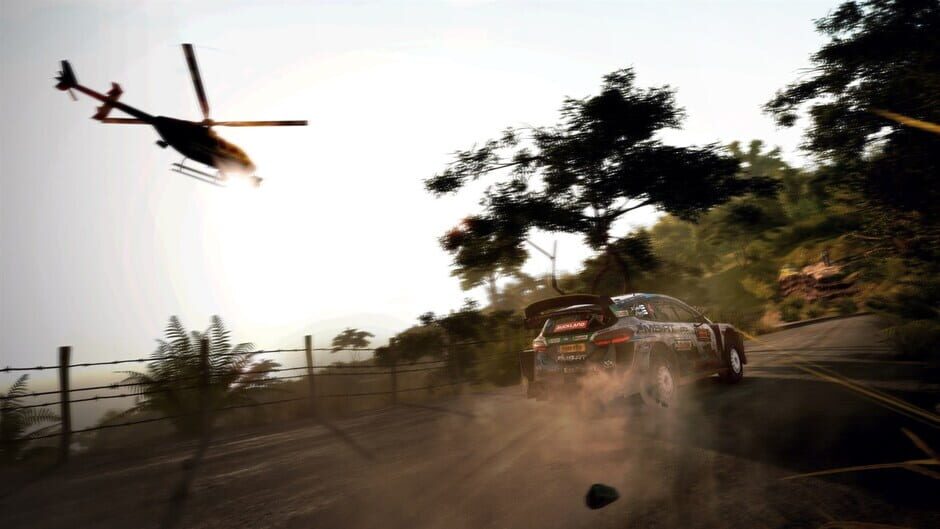 You can purchase WRC 9 for $49.99 on Xbox One here. What did you think of my WRC 9 review? Let us know over on the forums, or on our social media! You can check out more reviews from us below:
Kingdoms of Amalur: Re-Reckoning|Marvel's Avengers|Through the Darkest of Times
Stay tuned to Generation Xbox for all the latest gaming news!
[wp-review]