A fan favorite classic return for the opening debut of Season 5 in Modern Warfare. Shadow Company, the mercenary company hired by Shepard to wipe out Task Force 141 in Modern Warfare 2 are the centerpiece for this new season. Excitement cannot be contained as these new operators have an entirely new badass look and feel.
Each new season continues the impactful narrative of Modern Warfare throughout Warzone and multiplayer. Due to the emerging threat of the illusive Mr.Z a new faction has been formed codenamed Shadow Company. While initially this new faction was only sent to fight back against the AQ and their benefactor, the collapse of the Armistice has led to their own reasoning for being on the battlefield.
Shadow Company Emerges
Season 5 of Modern Warfare comes jam packed with a trio of operators with significant military experience. All three are highly skilled with a unique array of expertise that the Shadow Company deems them elite and dangerous. Learn more about their backstories detailed below.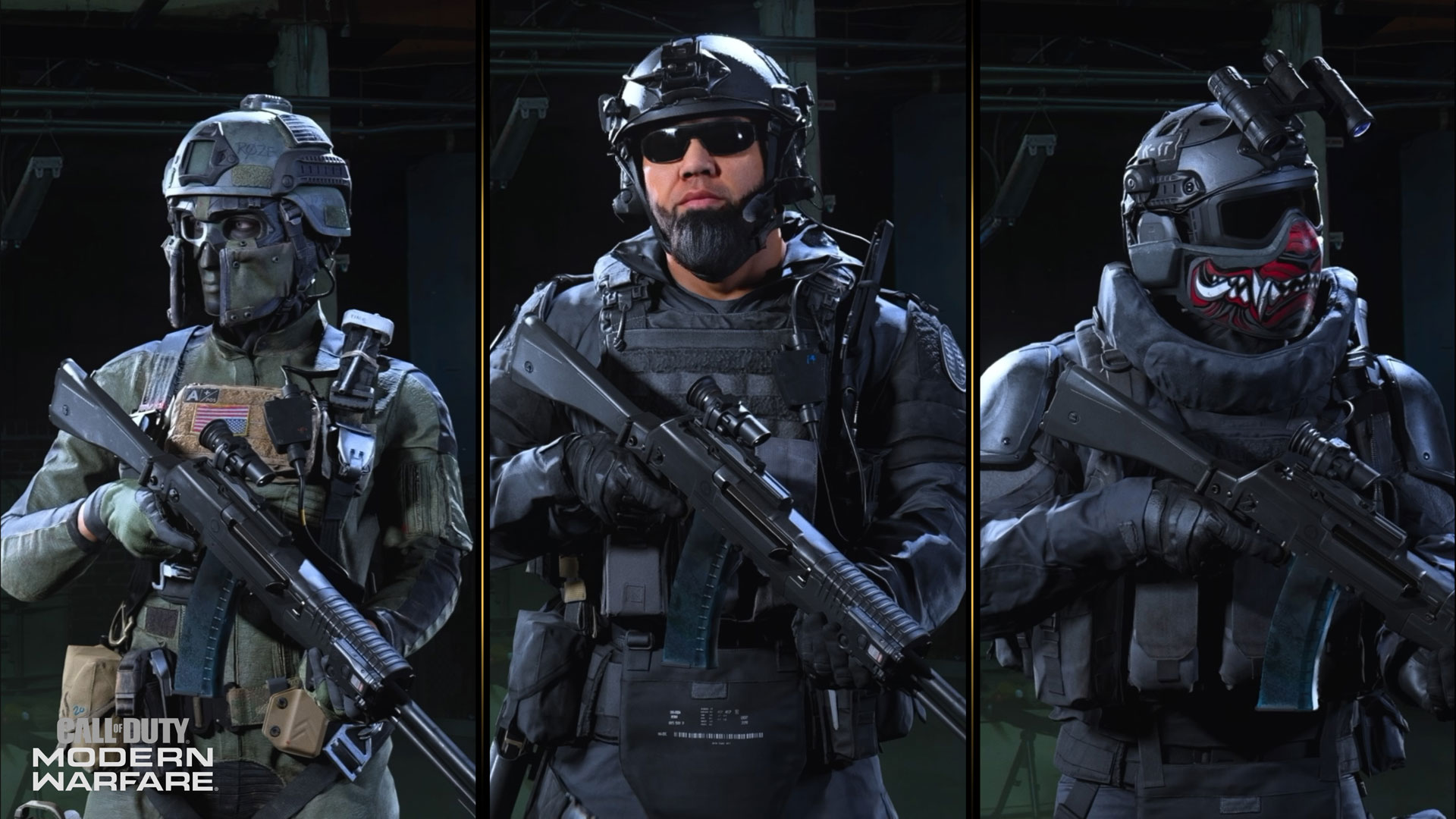 Lerch hails from Plano, Texas and is a former member of the U.S. Marine Corps. Known on the battlefield for his enthusiasm and success in regards to eliminating the enemy, it was better to have Lerch with you rather than against you. Following USMC, civilian life didn't suit Lerch, so he re-entered the fight in the private sector and is considered a one-man force multiplier. When the Shadow Company CEO came across Lerch's dossier, he was the perfect combination of skill and moral flexibility. There's no contract Lerch won't take on nor challenge he won't face which is how he finds himself in Verdansk leading the other Operators of Shadow Company.
Not much is known about Velikan. Dressed in full body armor for protection in battle and to hide his identity, little is confirmed about this Operator. A shadow of a shadow. Tales of his exploits are written off as fairytales at best and gross exaggerations at worst. Those who know him never speak ill of him. Whether it's due to fear or respect, no one knows. 
Rozlin "Roze" Helms joined the Shadow Company after migrating from the Allegiance faction Jackals. Previously, Roze cut ties with the Armed Services and returned to support her family and ailing father. Periodically in contact with Mace, now a PMC who left the Army after abandoning his post in protest of combat orders he deemed illegal, Roze gained entry into the Jackals mercenary group. Now Roze is letting her skill prove her worth as she provides support to Shadow Company while remaining on cordial terms with Mace. 
More to come about the Shadow Company and how they're shaking things up within the world of Modern Warfare to come. While you wait make sure to stay tuned to Generation Xbox for coverage of all things Modern Warfare and Xbox. And check out the newly shown gameplay for Halo: Infinite here.