With a sweeping trailer, scored by John Williams iconic music, Lego Star Wars: The Skywalker Saga has revealed gameplay to the world at this year's Gamescom. Gamescom Opening Night Live showed revolutionary changes to the tried and true Lego formula. The team over at Traveller's Tales are certainly pushing their franchise to a new level.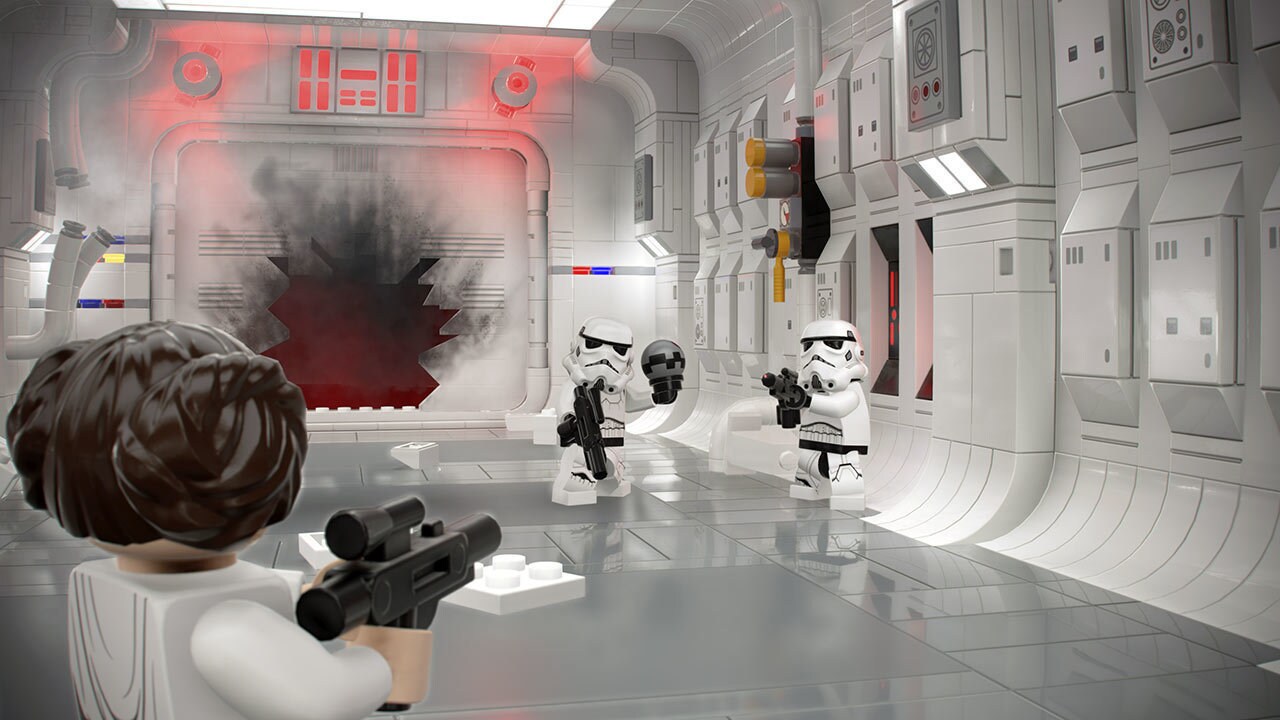 Lego Star Wars: The Skywaler Saga's gameplay will move away from the fixed-camera platforming that has earned the franchise it's widespread appeal. Based on the gameplay shown at Gamescom, the new focus will be on over-the-shoulder, third-person action, shooting blasters and swinging sabers. We even caught a glimpse of podracing, in first person.
This change in direction comes 16 years into Traveller's Tales' tenure as the sole developers of all licensed Lego games. Their very first Lego Game, released back in 2004, was of course Lego Star Wars: The Video Game. Since then, they have given various movie franchises the Lego treatment. However, whether it was Pirates of The Carribean or Avengers, all have stuck to an increasingly stagnating formula.
It seems fitting then, that their revitalization comes from the series that started it all.
Lego Star Wars: The Skywalker Saga will cover all 9 films in the Star Wars saga. However, if you've already played the past games you shouldn't lose interest. They aren't simply porting the levels over. They are rebuilding each film, taking inspiration from past levels whilst also building entirely new ones according to lead designer at TT Games. "Lego Star Wars: The Skywalker Saga is an all-new game built on new tech, completely from scratch," he says. "This is not a remake or remaster of any of the existing games."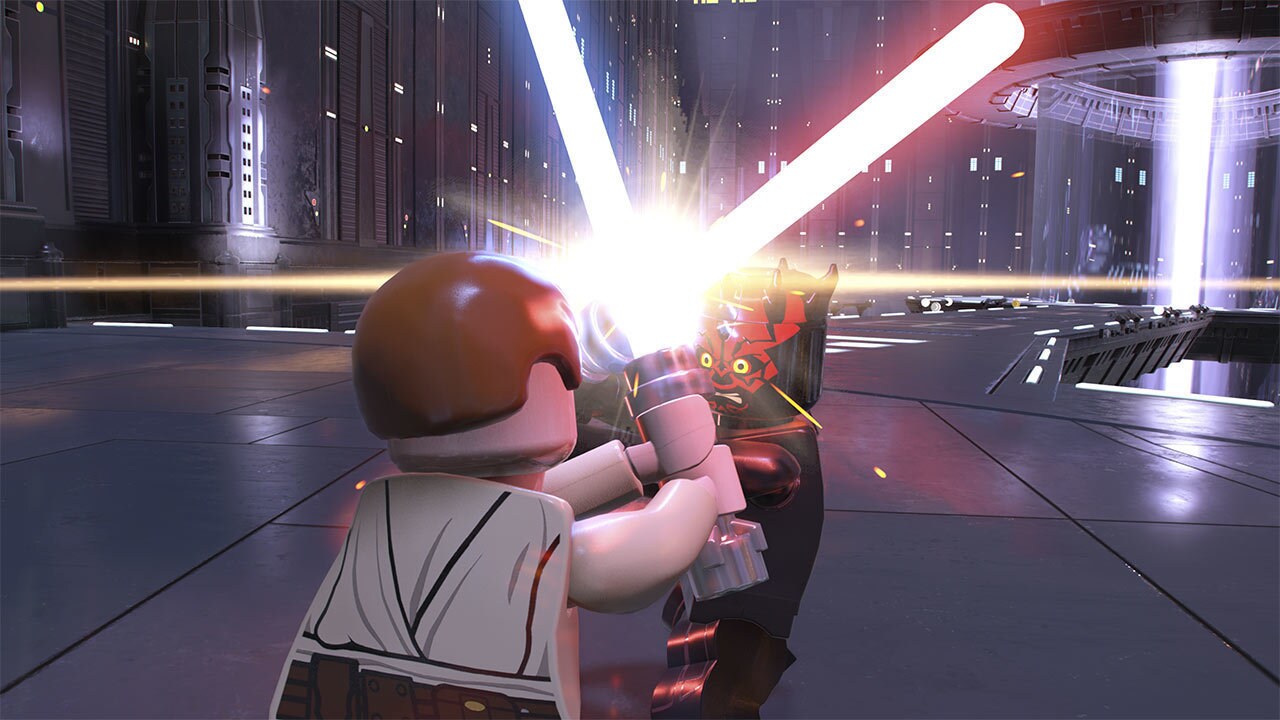 This reworking of the franchise is very ambitious, and some would say unasked for. While Lego games have never been groundbreaking in design, they have always functioned as comfortable popcorn games. There did not seem a pressing need to innovate, especially with the sales figures that they have. The Lego games having shipped over 200 million copies, it stands as one of the best-selling game franchises in history.
While the reasons for the changes in Lego Star Wars: The Skywalker Saga's gameplay are unknown, the result speaks for itself. While the changes have left some fans grumbling, it has raised interest from many who have not given much thought to Lego games in a long time.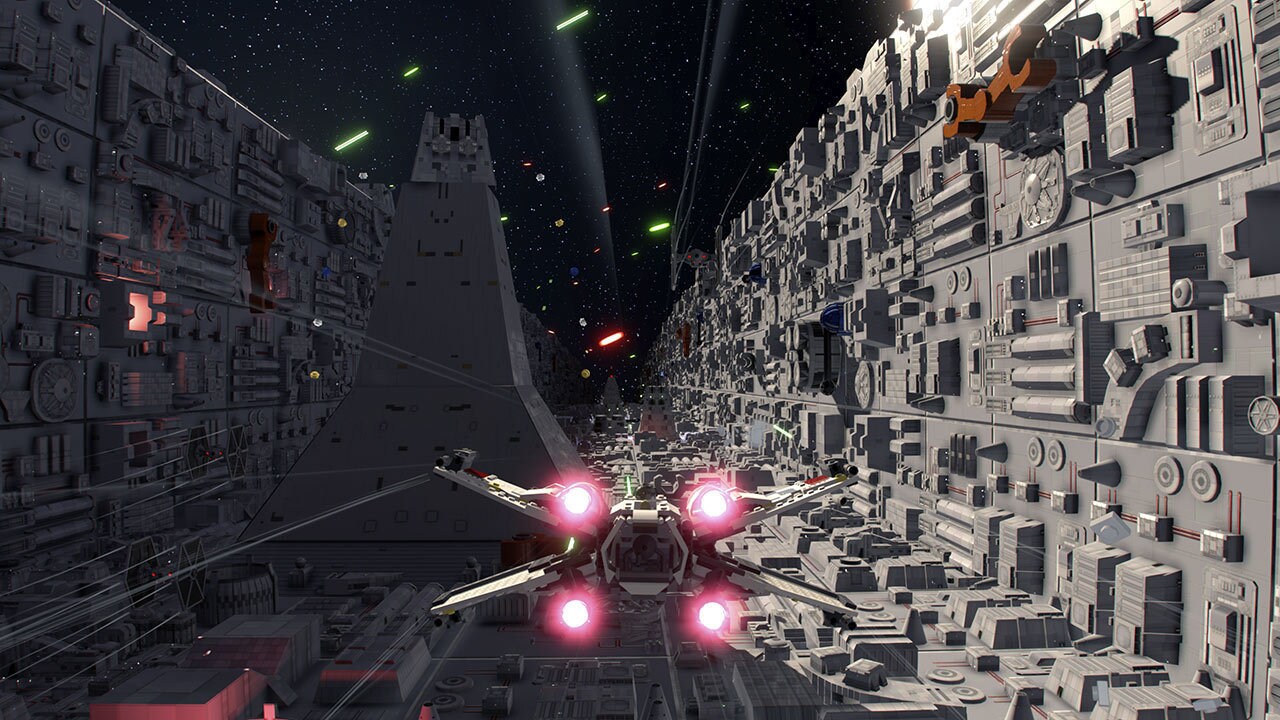 Despite all the changes in mechanics and gameplay, the heart of the franchise has stayed true; it's humor, which we saw plenty of at Gamescom.
The wacky, slapstick antics of Lego haven't lost their touch. There are plenty of visual gags shown in the trailer, whilst new voice acting allows them to fit even more gags into the writing. This loving parody of Star Wars will be sure to get a chuckle from players when it launches.
Unfortunately, the game will launch on both current and next-gen consoles in Spring 2021, over six months away. Previous rumours indicated the game would release this Holiday season. This delay is understandable given the state of the world. If this trailer gave you the urge to build blocks with the force and destroy a room with a lightsaber, check out Lego Star Wars III: The Clone Wars on Xbox Game Pass.
Looking for more? Why not check out the latest news on Star Wars Squadrons here? We also recently reviewed Tell Me Why here. For all your latest gaming news, stay tuned to Generation Xbox!