Need a round-up of all the Grand Theft Auto Online news for the coming week? Well look no further than our GTA Weekly segment! We'll break down all the in-game events, discounts and bonuses for the week ahead. Here's all you need to know in our GTA Weekly for October 8th-14th 2020.
Bonuses
The big bonus headlining this week's update is double pay for all contact missions! That's right! It's time to stop ignoring those phone calls and lend Simeon, Gerald and everyone else a hand. You'll receive 2x GTA$ and RP for your hard work!
If you need some backup, hire some friendly muscle. All Associates' and Bodyguards' salaries are tripled for the next seven days, so they're getting rich too. Everybody wins this week, so go earn some cold, hard cash. You'll need it, because the discounts are great this week.
If you prefer to feel the wind in your hair, Transform Races are paying out triple rewards this week. Experience some of the craziest GTA races available – one minute you'll be on a jet-ski, the next you'll be flying through the sky in a Deluxo – and get paid 3x GTA$. What's not to love?
There's one last bonus for everyone this week. Log in and play anytime between now and October 14th to get the "THINK simple" Fruit Tee.
Diamond Casino
This week, as always, you can spin the lucky wheel for the chance to win a shiny new car. This week, the car on the podium is the Lampadati Tigon.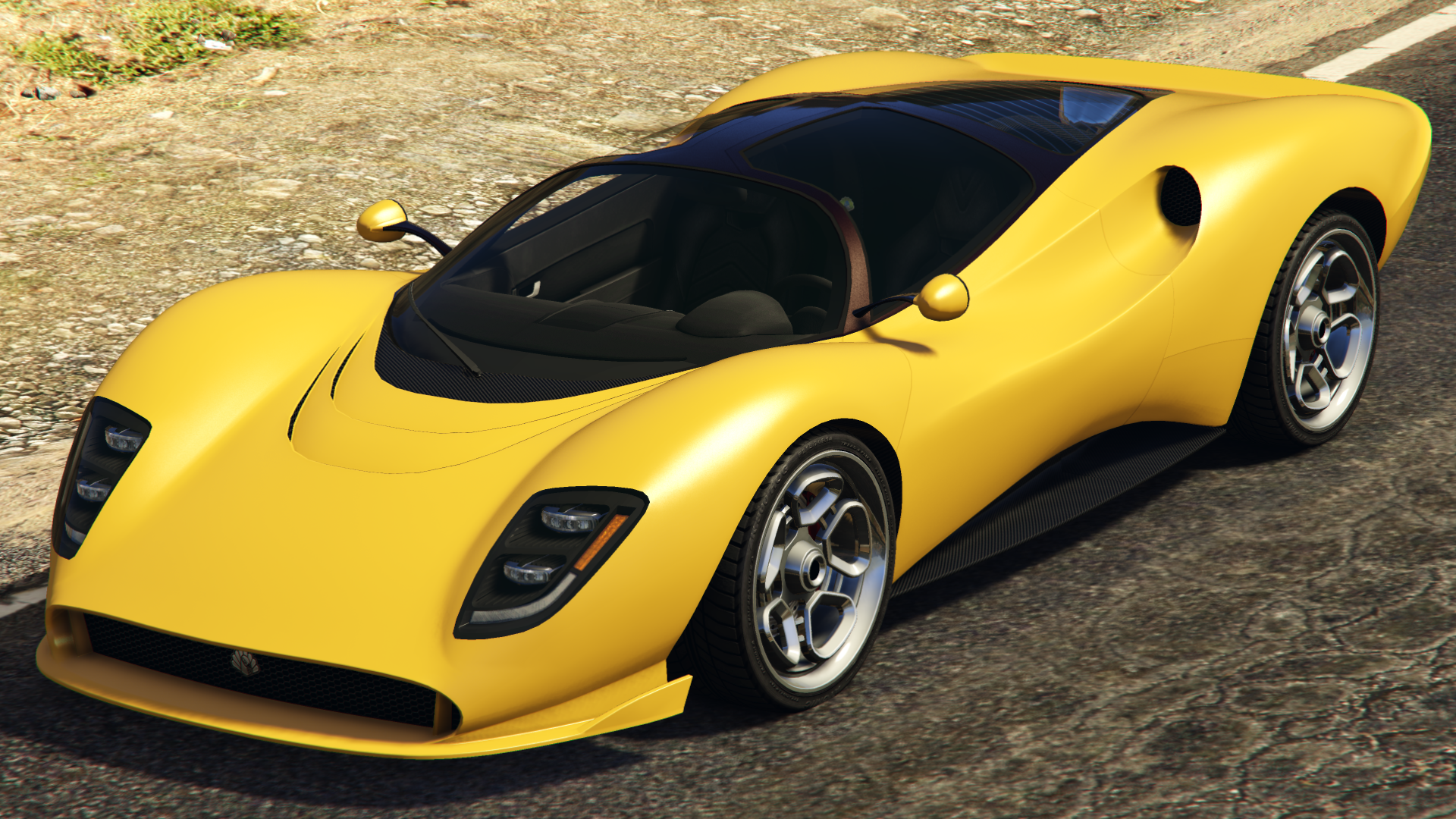 Discounts
The discounts available this week are especially exciting. Between now and October 14th, you can buy High-End Apartments and all Garages at 40% off. That's a huge saving, and one that makes the high-life easier to access than ever before.
There are also great savings on some vehicles this week. You can buy the JB700W and Maxwell Vagrant for 30% less than their usual price. There is also a 40% discount on the Dinka Sugoi and the Blista Kanjo.
If laser weapons are your thing then there are even more exciting discounts for you. The Up-n-Atomizer, Widowmaker and the Unholy Hellbringer all have 40% off this week. Carnage and destruction doesn't have to break the bank.
Prime Gaming Rewards
If you have Amazon Prime, make sure to connect your Prime Gaming account to your Rockstar Social Club account for some rewards. If you play any time this week, you will receive a $200K bonus in-game.
There are also Prime exclusive discounts available! This week, you can get the P-45 Nokota and the FH-1 Hunter with an 80% discount! Of course, you'll also get the Vespucci Canals Nightclub for free, if you haven't already.
That is everything you need to know from GTA Weekly October 8th-14th 2020! If you somehow don't already own GTA V, you can pick it up here. Make sure to check out our other weekly updates too:
As always, stay tuned to Generation Xbox for all your gaming news!