Need a round-up of all the Grand Theft Auto Online news for the coming week? Well look no further than our GTA Weekly segment, which is especially exciting this week as the Halloween bonuses continue! We'll break down all the other in-game events, discounts and bonuses for the week ahead too. Here's all you need to know in our GTA Weekly for October 29th-November 4th 2020.
Bonuses
Last week, Rockstar kicked off the spooky celebrations early. They offered increased rewards for some scary modes, whilst also adding Peyote Plants back into the wilds of GTA Online. The Halloween bonuses continue this week, along with some more exciting additions.
Double rewards for Halloween-themed Adversary Modes continue this week. Peyote plants can also still be found throughout San Andreas, meaning those that didn't log in last week still have time to experience the psychoactive effects they cause.
There are also plenty of new bonuses to enjoy. Alien Survivals are paying out double rewards this week, so it's time to live the sci-fi horror fantasy and vaporise some earthlings.
Business Battles are also paying out double this week, but that's not all. Rockstar have added in a new Business Battle. This new scenario involves finding a downed UFO which has been hauled off to Fort Zancudo. Break in, find the extra-terrestrial tech and take it back to Omega's shack as quick as you can. As an added bonus, everyone who wins any Event Business Battle will get the Cultstoppers Tee.
That's not all! Log in this week to be awarded two free Tees: the 'Butchery and Other Hobbies Tee' and the 'Knife After Dark Tee'. Also, those that didn't log in last week can still claim the Orange Dot Tech Mask until November 4th 2020. Make sure to get these free clothing items whilst they are still available!
Diamond Casino
This week, as always, you can spin the lucky wheel for the chance to win a shiny new car. This week, the car on the podium is the Albany Fränken Stange.
Discounts
There are loads of discounts to be had this week, so it's time to get those GTA Dollars out! A range of facilities are currently selling for 40% less than usual, whilst facility modifications are all 25% off.
There are also discounts across a range of Halloween-themed vehicles. You can get the Albany Lurcher, Chariot Romero Hearse and LCC Sanctus with a 30% discount this week.
Players will also find Arena Nightmare Upgrades discounted this week. The MTL Nightmare Cerberus, Declasse Nightmare Brutus, HVY Nightmare Scarab, Vapid Nightmare Imperator and Annis Nightmare ZR380 all have 50% off this week.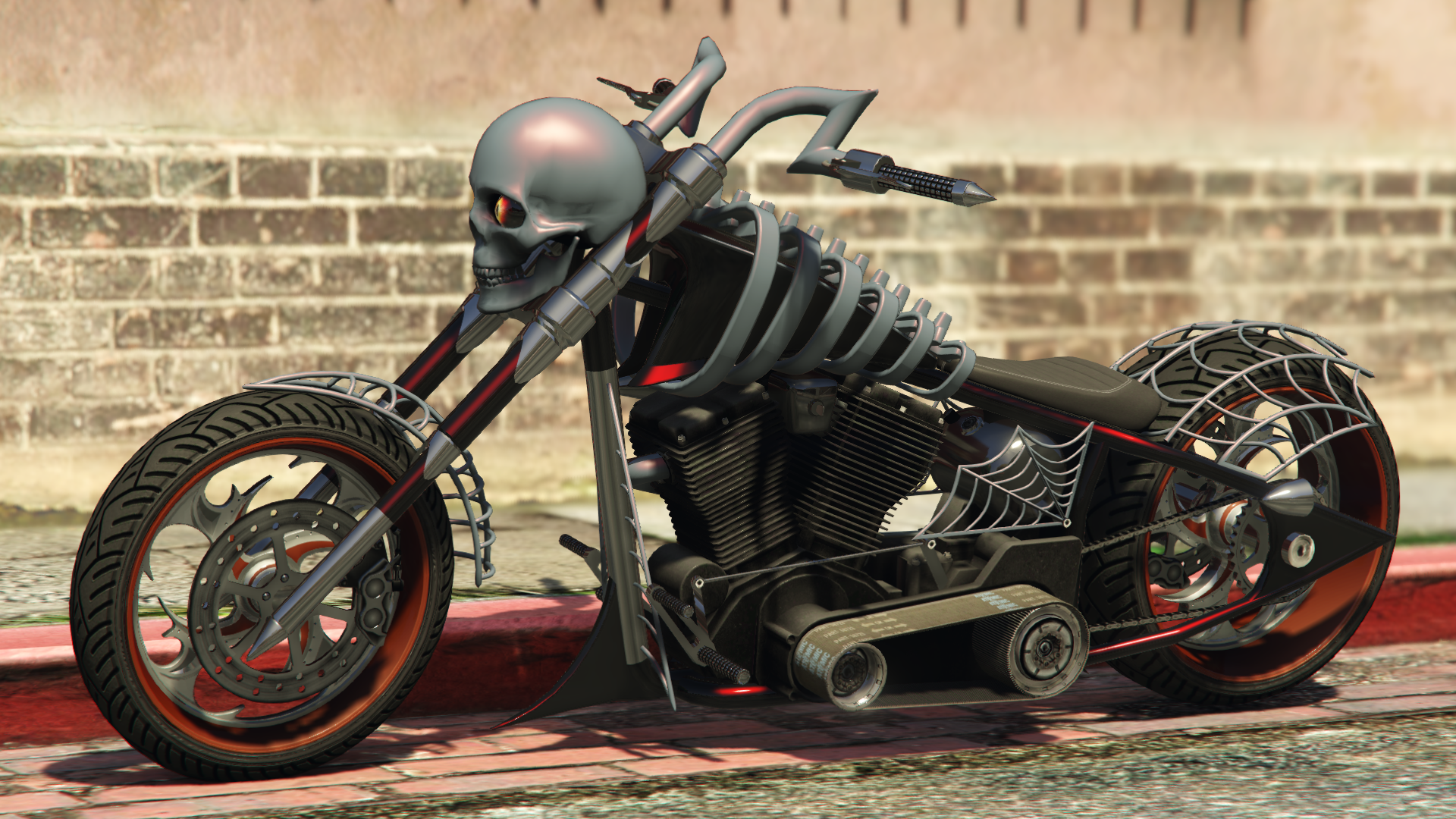 Prime Gaming Rewards
If you have Amazon Prime, make sure to connect your Prime Gaming account to your Rockstar Social Club account for some rewards. If you play any time this week, you will receive a $200K bonus in-game.
There's also a Prime exclusive discount this week! You can get a 60% discount on the flying Imponte Deluxo. Of course, you'll also get the Vespucci Canals Nightclub for free, if you haven't already.
That is everything you need to know from GTA Weekly October 29th-November 4th 2020, including the Halloween 2020 Bonuses! If you somehow don't already own GTA V, you can pick it up here. Make sure to check out some more news from this week:
Resident Evil Infinite Darkness Show Canon|Destiny Division|No Man's Sky Next-Gen Upgrade
As always, stay tuned to Generation Xbox for all your gaming news!