This past week has been full of debate. Xbox bought Bethesda, and with that purchase came a host of questions: Will The Elder Scrolls VI be exclusive to Xbox? Will this convince more players to buy into the Xbox ecosystem? Who will Xbox acquire next? Whilst this announcement has seemingly boosted pre-order numbers significantly, and gamers across the world are excited for the future of Fallout and The Elder Scrolls on Xbox, there is still one question that remains. What exclusives will launch alongside the Xbox Series X? Or rather, does the Xbox Series X need launch exclusives?
Launch Exclusives
There are some titles exclusive to the Xbox Series X on day-one. Yakuza: Like a Dragon will be a next-gen exclusive to the Series X. However, this does mean it'll also be launching on the PS4 just a few days later on November 13th. For those wanting the best experience of Yakuza: Like a Dragon though, Xbox Series X is the console to have. The upcoming title's PS5 version won't launch until a later, unannounced date. Gears Tactics will also be making it's console debut on November 10th for Xbox Series X, so for those who don't have a PC this is another highly-anticipated title.
For comparison, the Playstation 5 will launch with 6 exclusive games: Spider-Man Miles Morales, Demon's Souls Remake, Sackboy: A Big Adventure, Astro's Playroom, Godfall and Destruction All-Stars. Admittedly, the list of Series X exclusive launch titles is a little sparse compared to the games coming to PS5 at launch. However, let's pose a different question. Does the Xbox Series X need launch exclusives?
Game Pass Ultimate
Although it lacks launch exclusives, the Xbox Series X certainly has it's own merits. Xbox Game Pass is clearly the main focus for the Xbox team right now, and it's doing well. Xbox Game Pass currently has 15 million subscribers, and Xbox wants to see that grow continually. Those 15 million people aren't signing up to Game Pass for no reason. It's arguably the best service in gaming ever.
At $15 per month, Game Pass Ultimate is a steal. That includes Xbox Live Gold, Game Pass for console, PC and Android smartphones. Let's compare that cost with the PS5. $180 for a year of Xbox Live and Game Pass on all those devices. In that year, we'll not only see Halo Infinite, but also Psychonauts 2, The Medium and many more joining the service every week. Let's compare that offering with Playstation. Firstly, PS Plus will run you $60, and this can't be purchased bundled in alongside any other service. Games are set to launch on PS5 for $70, so for $180, you can buy PS Plus and 1-2 games.
For the family buying a console for Christmas, or gamers wanting a cheap entry point, Xbox is a no brainer. Game Pass is the best deal in gaming, and of course it's worth noting that every future exclusive for the Series X will launch on the service for no added cost. For those concerned with cost, the Series S is also available on November 10th. It'll offer next-generation gaming at the lowest cost – another boost to Microsoft's potential audience.
Comparing the Previous Console Launch
Let's look back to the launch of the PS4 and Xbox One. We don't need to speak about how disastrous the Xbox One's launch was – the marketing team were a mess. The PS4, however, didn't fare much better. It had few exclusives at launch, the only notable one being Killzone: Shadow Fall which certainly doesn't match the calibre of their more recent exclusives. This shows that consoles don't need to have huge blockbuster exclusives to perform well. They just need to be marketed better than the competitor, and the Xbox team are currently doing a fantastic job on that front.
Most Powerful Console Ever
Here's a common tagline we've seen recently from the Xbox marketing team. The Xbox Series X is the most powerful console ever. This is another huge reason that gamers should consider the Xbox Series X at launch. We're likely to see higher frame-rates and higher resolutions on the Series X compared to the PS5. That means gamers wanting the best experience on console should flock to the Series X on November 10th.
Cloud Gaming Services
So far I've focused on the Xbox Series X compared to the PS5. However, it's worth noting that Sony aren't the only competition anymore. In fact, Phil Spencer stated in an article on tech site Protocol that Google and Amazon are the main competition. This is because of one simple thing. So far, Xbox, Playstation and Nintendo have been focusing on where to game. They focused on which console can offer you the best experience.
Now, the market is changing. With the introduction of cloud-gaming services from Xbox, Google and Amazon, the focus is no longer on where to game, as games can be played not only on consoles, but also PCs, smartphones and smart TVs. The focus is now on accessibility – we no longer need a console to play the latest games, because we can play games everywhere. Now, it comes down to who can offer the best service. Xbox dominates on that front.
Google Stadia seemingly fell at the first hurdle, with connection issues and a small library of games. However, it is slowly improving and is certainly poised to be a big contender in the future. Amazon Luna was just announced this week, after months of speculation on whether Amazon would enter the cloud gaming scene. It's too early to tell whether Amazon Luna will be a serious contender in the world of cloud-gaming or whether it'll fumble in the early stages as well.
Xbox Cloud Gaming Service hasn't encountered any issues thus far. Currently, you can stream most games from Game Pass to your android phone over the internet and it works well. This library of games is growing every week, and this means you don't need a console to experience the some of the latest and greatest games. I also suspect Xbox will bring Cloud Gaming to Windows 10 soon to compete more directly with Stadia and Luna on PC. Xbox may have fumbled in the current console generation, but they are the kings of cloud gaming, and that's where the future is headed.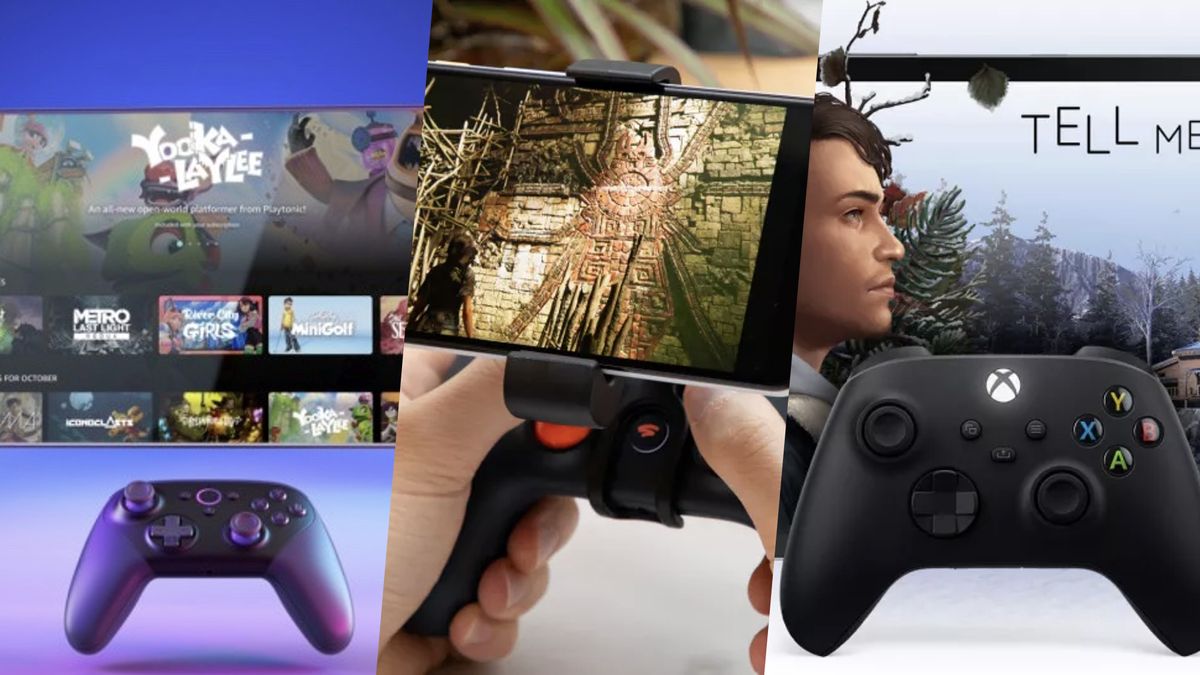 What do you think? Does the Xbox Series X need launch exclusives? Let us know over on the forums, or on our social media! Whilst you're here, make sure to check out more from the team!
Xbox Series X vs PlayStation 5|Microsoft's Next-Gen Game Changers|How the Xbox Brand is Adapting for the Future
For all the latest gaming news, stay tuned to Generation Xbox.