CD Projekt Red struck again this week with even more juicy details about Cyberpunk 2077! Night City Wire Episode 4 gave us more information on the many vehicle classes in the game, along with an in-depth look at the different styles that Night City inhabitants embrace.
Vehicles
CD Projekt Red jumped straight into the details with a look at the different cars we can drive in Cyberpunk 2077. There are four different kinds featured in the video: economy, executive, heavy duty and sports.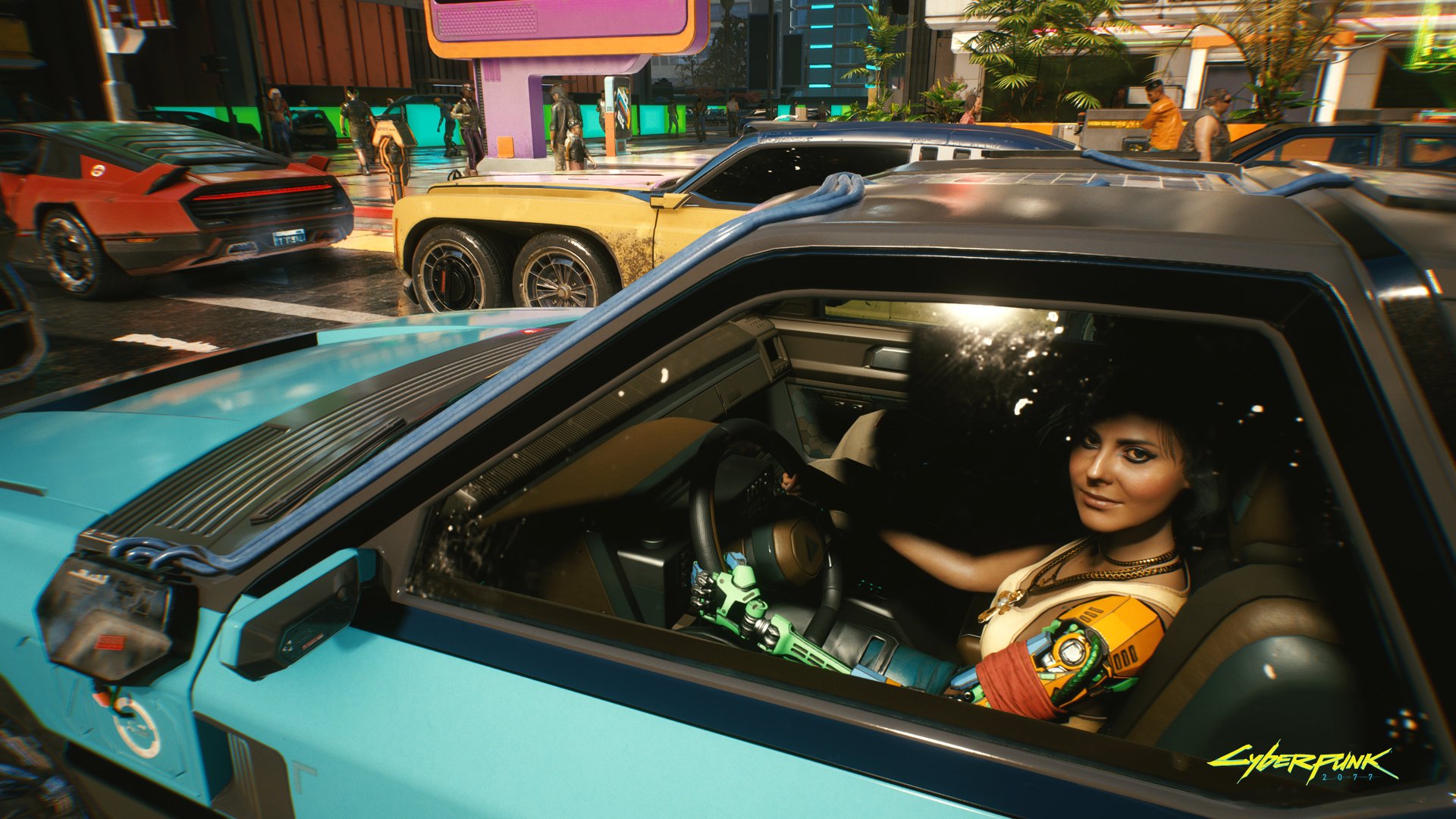 Car Classes
Economy represent the bottom of the barrel, so they really don't seem that great. They look cheap, sound cheap and cost very little. The developers were sure to point out that these cheap cars probably won't feel great. If you want a better idea of the economy class, the word 'wreck' was thrown around a lot… these aren't going to be nice.
If you want something more luxurious, the executive class should be more to your liking. These are on the expensive side, but they'll get the job done and look great doing it. If you are taking on the corp lifestyle and wanting to flash that hard-earned cash, these are the cars for you.
For the more… aggressive citizens of Night City, there are plenty of heavy duty vehicles to cause lots of chaos. Trucks, tanks and everything in-between. The developers showed off plenty of mayhem, highlighting the damage these things can do when rammed into your enemy.
Finally, for the speed-freaks who love the roar of an engine, the developers showed off sports cars. These look and sound fantastic, but I doubt there'll be many drifting around Night City. The developers were very clear that most of the city's citizens were struggling to get by, so expect to see lots of economy class vehicles littering the streets. This certainly isn't the most idyllic future.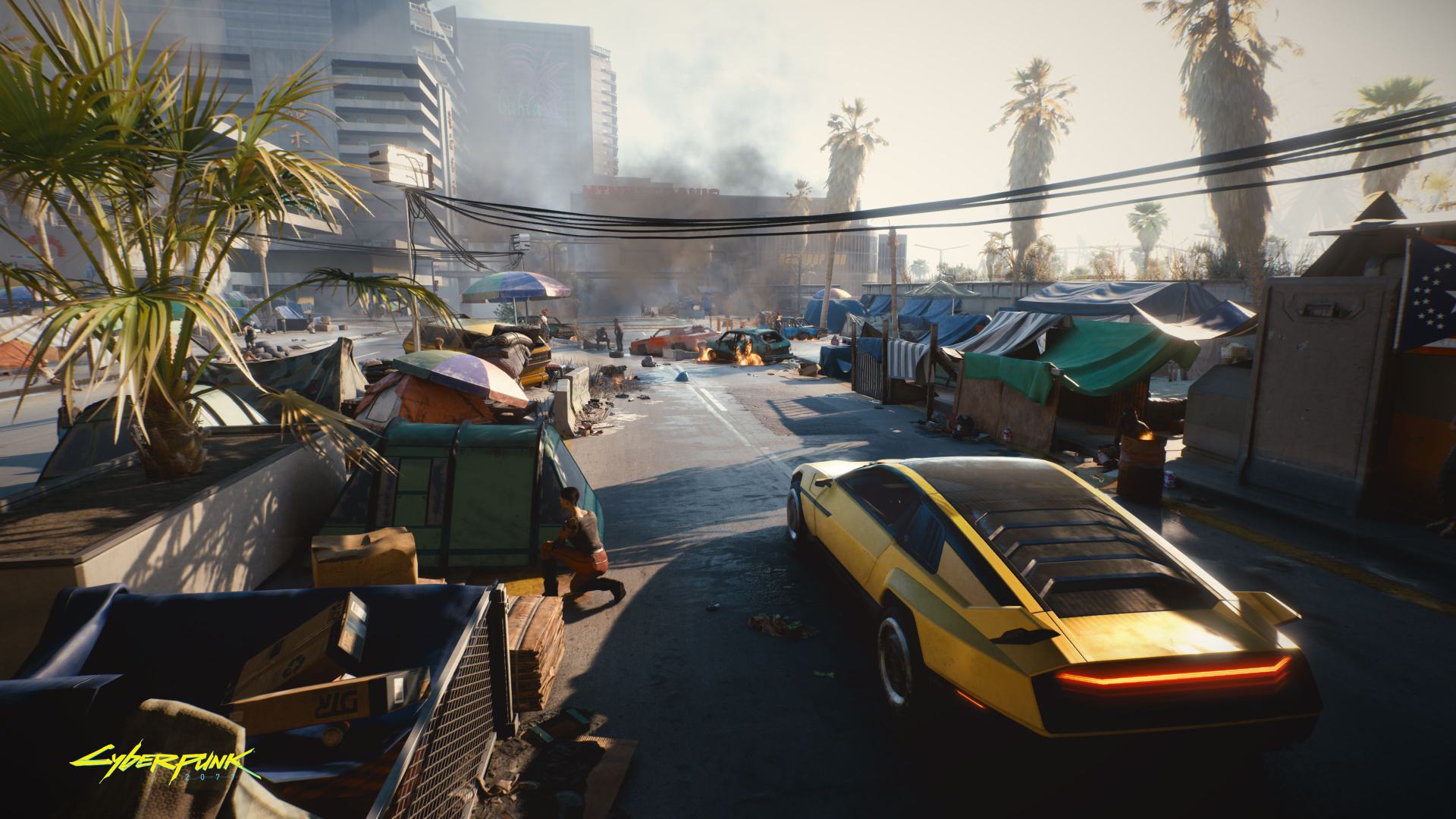 Races
CD Projekt Red confirmed that there will be races to complete throughout the world of Cyberpunk 2077. They also hinted that combat might be involved, recommending that players bring a gun, although no specifics were confirmed on this front. They showed brief snippets of races both on the streets of Night City and in the surrounding Badlands.
Keanu Time
Keanu Reeves has been attached to Cyberpunk 2077 publicly for a while now, of course playing the character Johnny Silverhand. The developers revealed that Johnny has his own special vehicle, modelled specifically after the 1977 Porsche 911 – a car that will be exactly 100 years old in the Cyberpunk universe. It's not clear whether we can drive this vehicle, but it certainly adds another layer of depth to this fan-favourite character.
Keanu himself also featured in this Night City Wire, giving us a deeper look at the motorbikes of Night City. The developers partnered with his motorcycle manufacturing company Arch, allowing them to pay extra attention to detail to the bikes in the game.
Styles
There was a change of gear next, as the developers switched their focus to the styles of Night City inhabitants. That's right. Everyone has a vibe, and the developers gave us a closer look at the styles gripping Night City in 2077.
There are four main styles occupying Night City culture at the time of the game. Kitsch and Entropism seem to be the most popular. Kitsch focuses on neon flare, prioritising style over function. On the other hand, Entropism is all about getting the job done. Those embracing Entropism have a general disregard for style.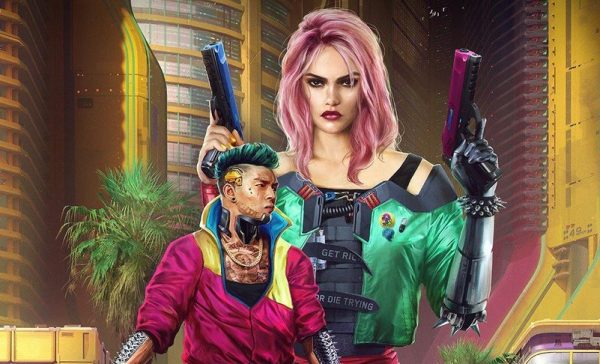 Neomilitarism and Neokitsch are the more contemporary styles seeping onto the streets of Night City. Neomilitarism is sleek and dominating, perfect for the rich executives of Night City. It's imposing appearance is often used as a weapon of intimidation. Similarly, Neokitsch is how the celebrities of Night City dominate over the public. They developed this style which sits in the roots of Kitsch fashion, but with a rich flare to make it exceptionally iconic.
These styles affect everything, from clothes and cars to guns and implants. They represent all corners of Night City culture, so get ready to decide which fashion you follow this November.
Night City Wire Episode 4 ended with a tease at something called The Diner, which you can see below. It's very mysterious and we have no other details of what this means exactly, but one thing's for certain. Cyberpunk 2077 sure does look stunning.
That's everything you need to know from Cyberpunk 2077's Night City Wire Episode 4. You can pre-order Cyberpunk 2077 on Xbox One here. What do you think of the vehicles and styles of Night City? Let us know over on the forums or on our social media! Make sure to check out more of the latest news from our team below:
Call of Duty Black Ops Cold War Beta|Watch Dogs: Legion Post-Launch Content|Mortal Kombat 11 Adds Rambo
For all the latest news, stay tuned to Generation Xbox!