CD Projekt Red have debuted some new Cyberpunk 2077 details. This time, the focus was on Night City and the gangs that occupy the area. Let's dive into all the new information from Cyberpunk 2077's Night City Wire Episode 3!
The developers kicked things off with a deep-dive into Night City. They refer to the city as the 'star of Cyberpunk 2077', full of character and personality. They certainly aren't wrong about that. In a short reel of footage, we saw talk shows, nightclubs and bustling street food markets. There were busy highways and disgusting landfill sights filled with the city's trash. Homelessness and crime numbers are on the rise. As you can see, Night City isn't the prettiest of places, nor is it the safest.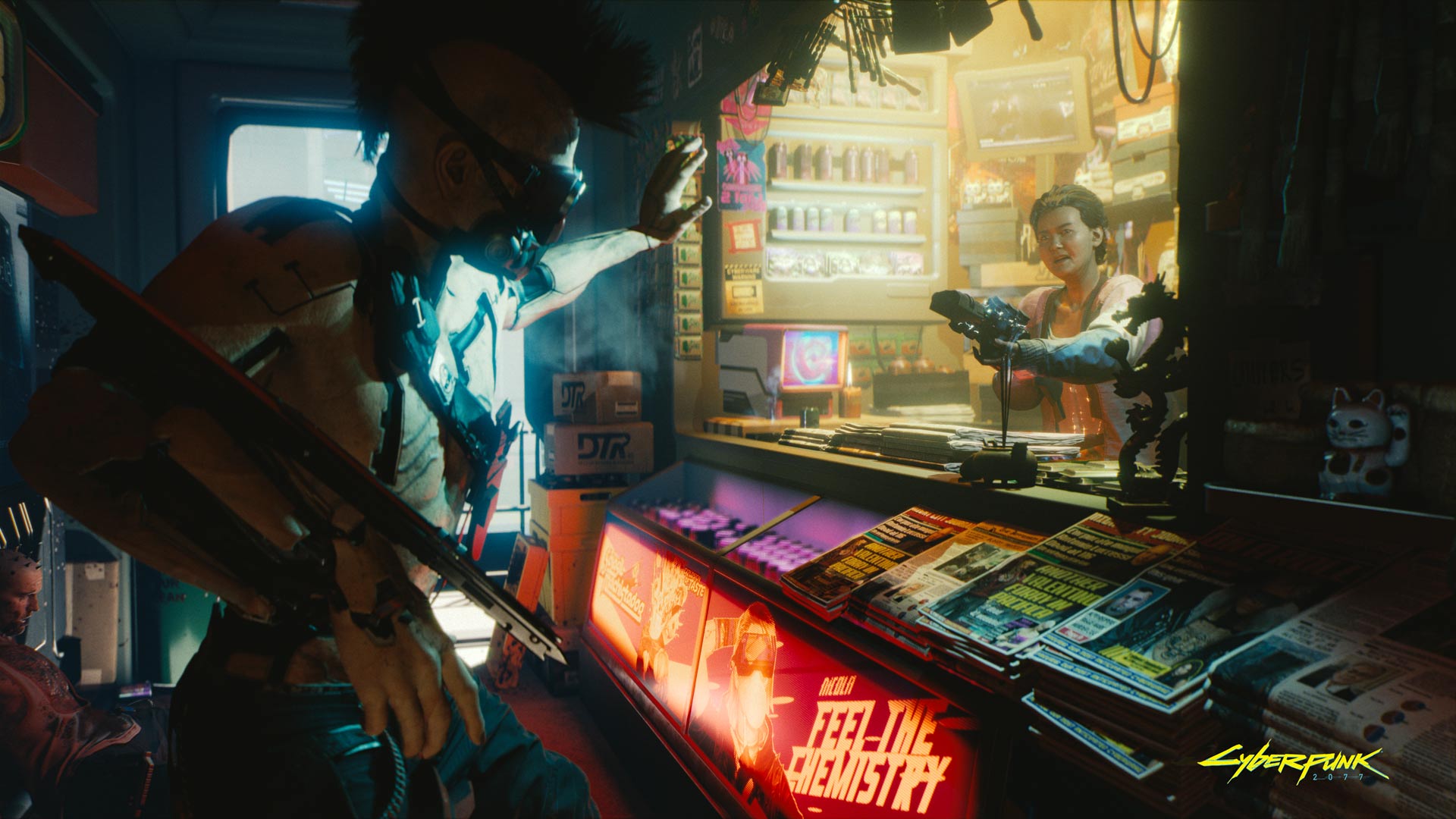 Speaking of landfill, the developers made an interesting point about their world design. Night City is full of little stories and tales for you to piece together about it's inhabitants, and the world designers wanted full control over that. They took it so far as to place litter around the streets by hand, which sounds like an awful lot of work. But, people are buying this game expecting a large amount of attention to detail, and it's good that CD Projekt recognise this.
Cyberpunk 2077 is a proper RPG. This means people will want to lose weeks of their lives exploring the world and meeting the people. CD Projekt Red spoke about how this means the city needs to be believable and immersive. The city isn't just copied and pasted sections to make it feel big. It's a cluster of unique districts that mesh together to create one living, chaotic world. There are ports, huge industrial areas, towering skyscrapers and dirty slums. There are six districts in Night City, each divided into their own sub-districts. Each one will have its own characteristics, such as unique architecture.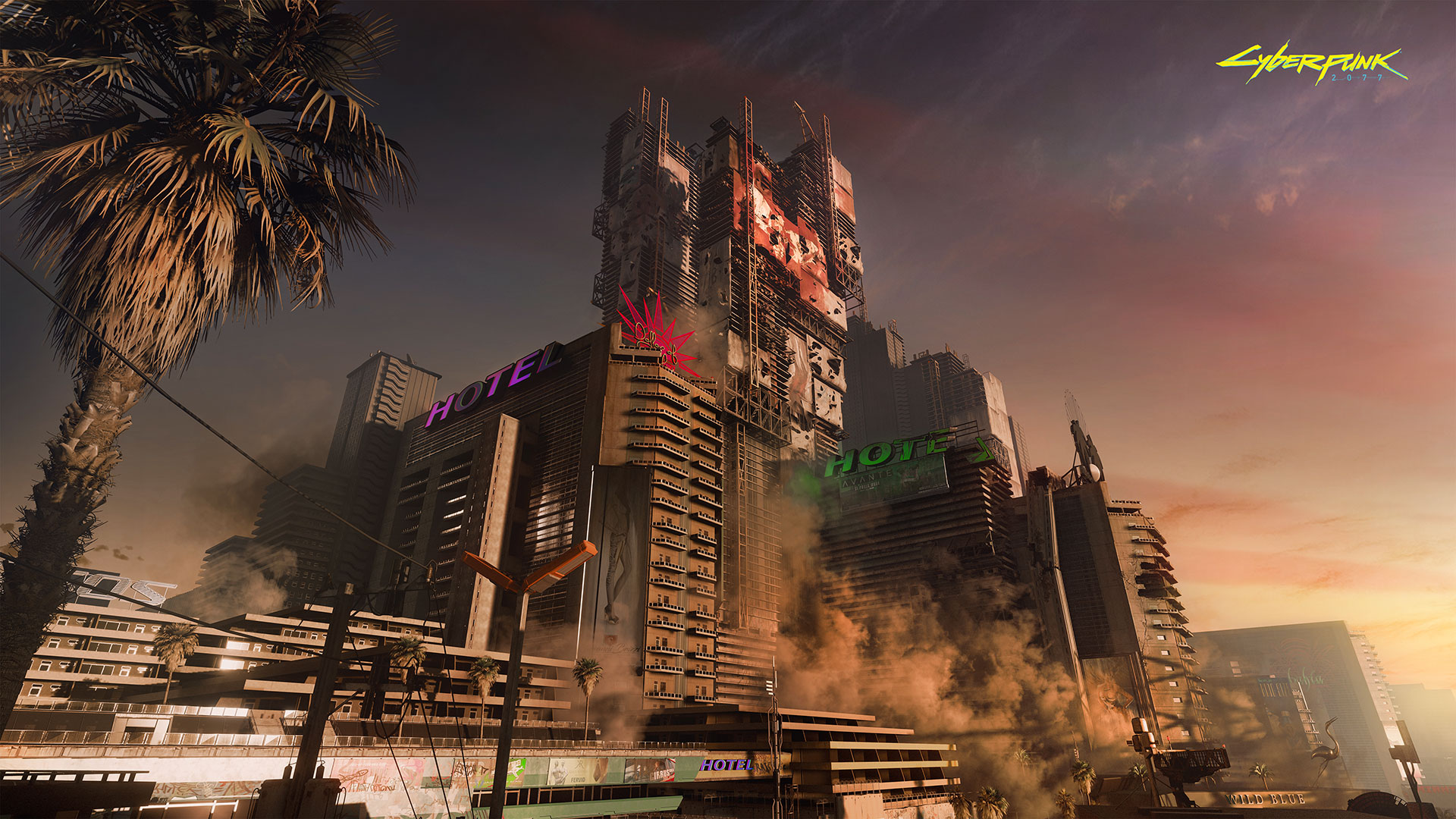 So Night City must be pretty big, right? Right. CD Projekt claim it's the biggest project they've ever worked on. The exploration is a lot more dense and intricate than The Witcher. Before, they could have rolling hills with a castle on the horizon that the player would obviously go explore. With Cyberpunk, they've focused on verticality. Night City consists of buildings layered on top of each other, with new paths sprouting out at every corner. The layout sounds crazy and confusing, but, again, the developers have paid lots of attention to detail. It'll be a little easier to navigate, for example, when you realise that every street is named in the game.
So you've heard about the city and exploration. We all know that exploring Night City will be fraught with danger, primarily because of the many gangs that occupy the various districts. From the bloodthirsty Maelstrom to the spooky netrunning Voodoo Boys, there are so many gangs in the game. Scavs, Animals, the Valentinos and the 6th Street are just some of the others you can expect to fight. These gangs rule the streets, and have the latest weapons and cyberwear on the market.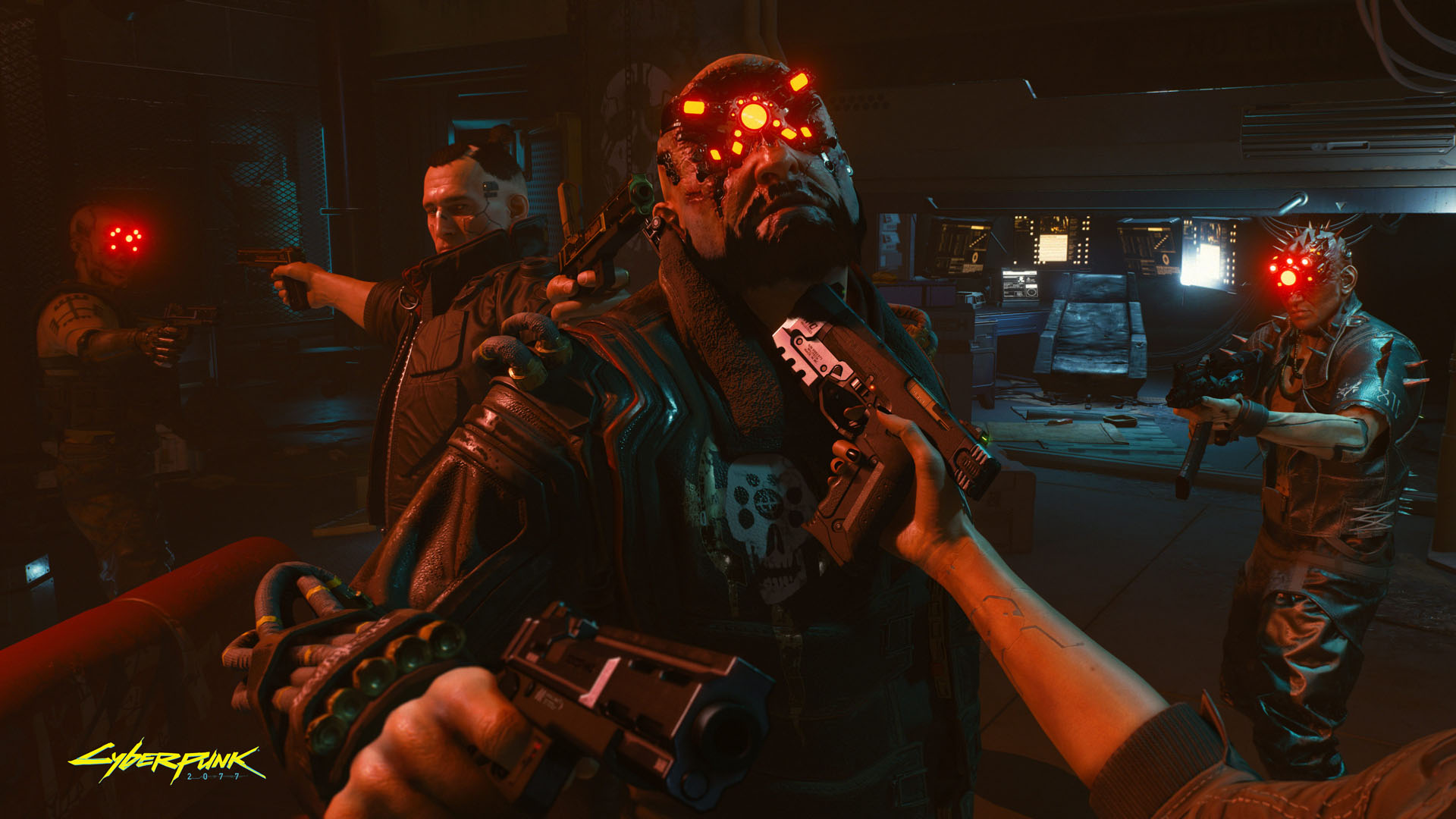 The devs were quick to say that V is a Merc, which means he/she won't be trusted enough to join one of these gangs. They might do occasional work for them, but don't expect to become the leader of any of these groups. Instead, V will make themselves comfortable in the Afterlife – a legendary club of mercenaries all renowned for their talent. Become a legend, and I'm sure the gangs will be desperate to have you doing their dirty work. You will be able to grab some clothes, vehicles and weapons themed after the various gangs in Night City, if you do want to feel like part of a crew.
That's everything we saw in Cyberpunk 2077's Night City Wire Episode 3! Are you excited to play the game when it finally releases on November 19th 2020? Let us know over on the forums, or on our social media! You can preorder Cyberpunk 2077 here. If you want more from us, check out these other articles!
Our Top 5 Games This Fall|Early Game Awards Predictions|What Makes a Remaster or Remake Good?
As always, stay tuned to Generation Xbox for all your gaming news!